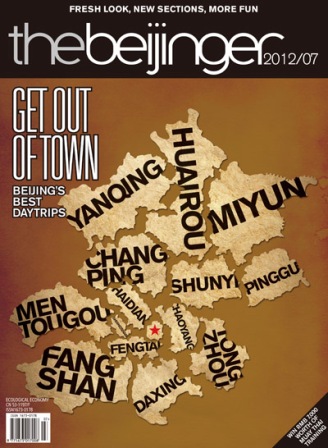 It's the perfect time of the year to get out of the city – even if it is just for a few hours. We sent our intrepid street team out into the field to take on Beijing's best field trips. If you ever wanted to find out more about bees, learn the secrets of watermelons or spend an hour nun-spotting, then we're here to school you and offer you the daycation of your dreams.
Look past the Cover Feature and you'll see a very different issue of the Beijinger than ever before. And we're not just referring to the fact that we're jam-packed with brand-new content every month. The July 2012 issue marks the debut of our brand-new design. Allow us to explain.
We've been seeking your opinion and counsel in the form of reader surveys and online feedback. We've listened to what you have asked for and we've rolled it all up into one handy-to-use magazine.